The BIG Day is HERE!!!
Today is a BIG Day for my family! It's my son's FIRST Birthday and we are SUPER excited!
This has been ONE amazing year for us and certainly ONE to remember! It's a tricky thing because there are so many NEW experiences that it's hard to pinpoint ones that I would like to target. I do know one thing, it has been an emotional roller coaster! James Bennett Velez is our FIRST child so EVERYTHING was new for us.
Since he was born in January, we were able to celebrate ALL the Holiday's the year provides all in 2014! So it was definitely a BIG year!
Anyway I wrote a piece about my son, which a kind of collection of my thought as a first year parent. CLICK BELOW to read,
I will say it has been an absolute BLESSING to be a Father to this wonderful bundle of joy! I thank God Daily for this precious gift!
You can CLICK HERE to read my experience as a Rookie Father! Hope You enjoy!
To YOUR Massive Success,
Jimmylee
CLICK HERE to join me in making 2015 your WEALTHIEST YEAR!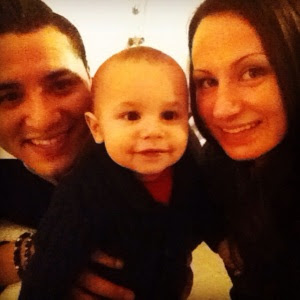 Ps. If I can be of ANY other assistance, please Email or text me [I am a real person : ) ] 
Email: WisdomMinersLLC@gmail.com
Phone: 267-981-4108
Twiiter: @WisdomMiners